SCALES
Find out how much your Tow Boat Tows,
Or your Tug Boat Tugs!
Pull-Type Spring Scales Manufactured by OHAUS.
The Ohaus Pull-Type and Dial-Type Spring Scales offer a versatile and inexpensive way to display measurements in Grams and Avoirdupois Ounces. Just the thing to measure the bollard pull of your boat. Each measures up to 72 ounces or 2,000 grams.

Model 8004-MA
Graduated in 2-ounce increments.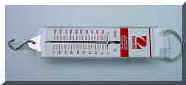 Specifications
Capacity (metric):
2000 g
Readability (metric):
50 g
Capacity (avoirdupois):
72 oz
Readability (avoirdupois):
2 oz
Model 8014-MA
Graduated in 1-ounce increments.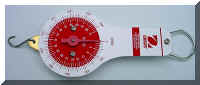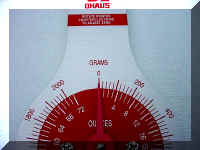 Specifications
Capacity (metric):
2000 g
Readability (metric):
10 g
Capacity (avoirdupois):
72 oz
Readability (avoirdupois):
0.5 oz